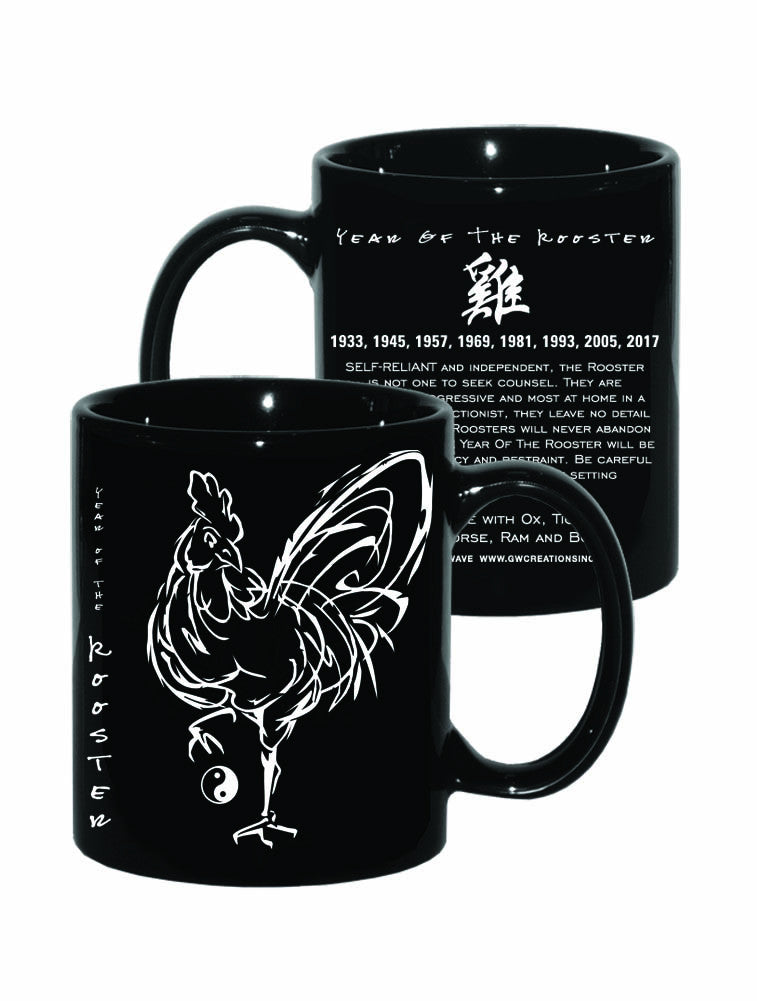 Year of the Rooster Hi-NRG Design Black Mug, Birth Years 1933, 45, 57, 69, 81, 93, 05, 2017
Goldenwave Creations Year of the Rooster, Year of the Chicken. Year of the Cock 11 oz. quality coffee tea mug. 
Brush Script 
A
nimal Design and z
odiac horoscope and dates on the back. 
D
ishwasher and microwave safe.